Speaking Engagements: ​
Amanda is a straightforward and sincere speaker focused on inspiring the audience with information from various spiritual traditions as well as stories from her own spiritual journey. As a natural storyteller, she has made it her practice to speak to the energy of the room. This relaxed and down-to-earth approach creates an atmosphere of safety and relatability that is both comforting and inspiring.
​
Intuitive Coaching:
One on one sessions in person in Albuquerque or via skype.
As a coach, Amanda will work with you to identify the source of conflict or emotional pain. Discussion focuses on the spiritual aspects of this experience and realistic ways to approach change and new ways of relating to life and the world around you.
If you are interested in cultivating new tools for healing, transformation, or spiritual growth, we may choose to create a long term coaching plan on a set schedule.
Stay Tuned for Upcoming Workshops!
Powered by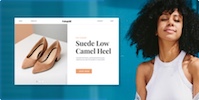 Create your own unique website with customizable templates.